New Amsterdam Theatre | Manhattan, New York
You cant go on in this year without seeing Disneys awe-inspiring stage adaption of the 1992 hit film Aladdin! Its back on tour for winter, 2022 and this is huge! Fans love it, the actors are outstanding the effects are lavish its magical! Remember famous songs? 'A whole new world' and 'Arabian nights'…you'll be singing along with with the kids, so get yourself down to the best theatre in town on Wednesday 14th December 2022….New Amsterdam Theatre New York, New York. For your access simply follow 'get tickets' immediately! Do something special this December!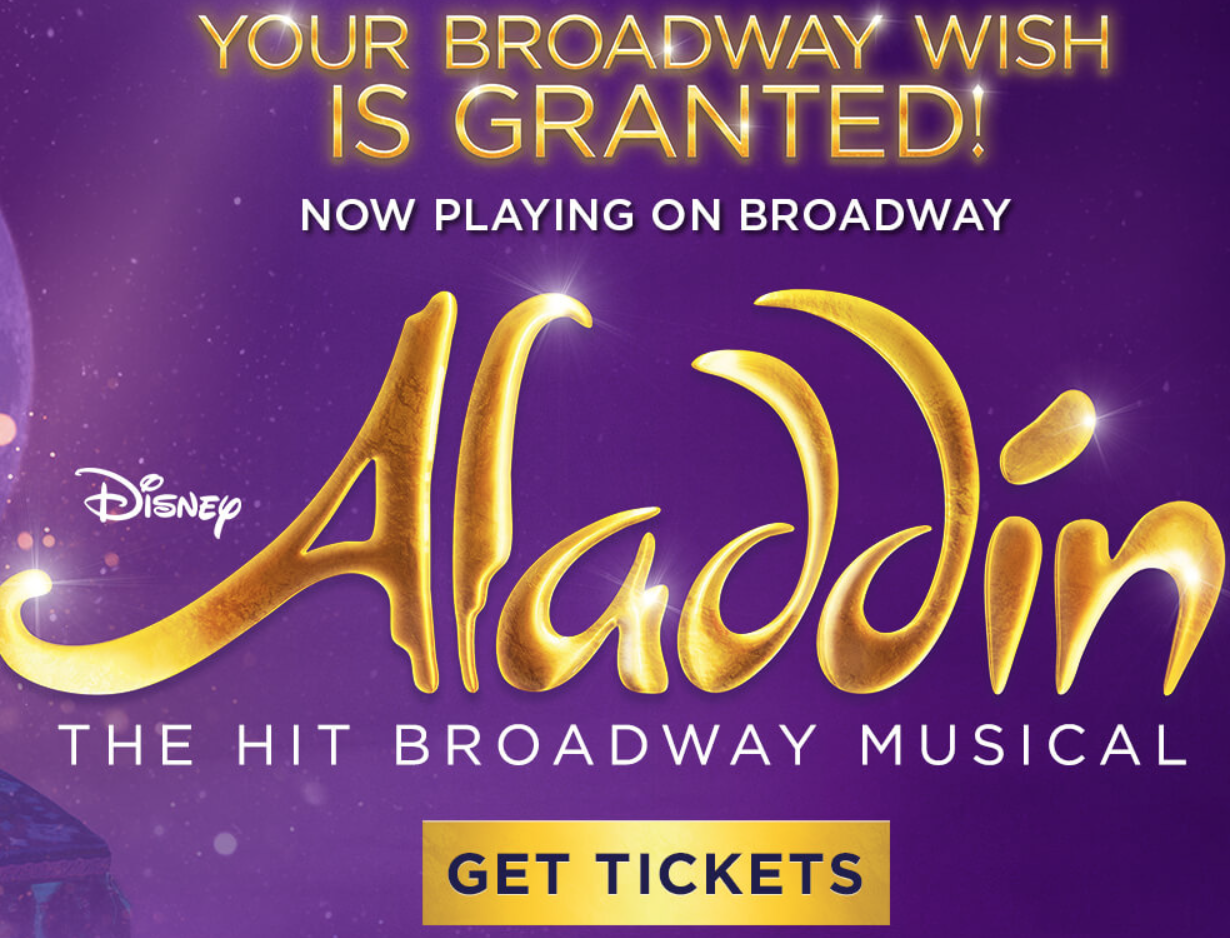 Go get your friends and get flown away on a magical carpet ride of unadulterated Disney entertainment, get your tickets right now for New Amsterdam Theatre this Wednesday 14th December 2022, the only place in New York that you can get to see Aladdin! Feel the air gust from the east blowing on the sun burnt sands of the desert, this is the city of Agrabah in Arabia! Enter the Cave of Wonders with the young street urchin Aladdin where he finds a magical Genie. Three magical wishes he will have; rule number one, there's no wishing for more wishes, rule two, you can't wish anyone to fall in love with you, rule three, you can't bring back the dead. What would you desire if you crawled into that cave? Become Prince Ali, arrive at your castle riding an elephant, with dozens of fair maidens to attend your every request, but still, you can't just wish the gorgeous Princess Jasmin to fall in love with you, darn that second rule! So Aladdin will woo her with all his new-found riches and his magical flying carpet and mindless songs about showing her the whole world! It's a bizarre menagerie of marvel down here at New Amsterdam Theatre so get your tickets to an breathtaking night out!