New Amsterdam Theatre Seating Chart
As you would expect to see in the oldest theatre in New York – The New Amsterdam boasts of beauty with it's grand architecture and so much intricate attention to detail in it's interior design. This gorgeous building is one of the first to showcase a tribute the era of Art Nouveau.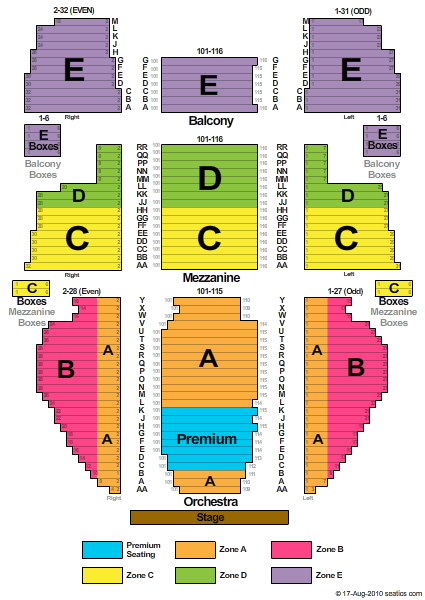 Come and experience it for yourself by visiting one of the many hit musicals and shows a like and prepared to be blown away by the moment you first step through it's doors, til the end of the unforgettable performance taking place.
When selecting seating for the best views to suit you, your friends and family. You can choose from one of the many tiers as the structure lends itself to plenty of spacious areas in the Orchestra, Mezaninne and Balcony. The seating caters for an impressive 1,702 and when it first opened was the largest venue in Broadway!