New Amsterdam Theatre | Manhattan, New York
If you have ever sat back and wondered why spectacular performers like the Aladdin the Musical actors are eager to perform on the the stunning New Amsterdam Theatre stage, then look no further than the huge list of services, benefits, and perks that you can only experience as a patron or guest of this unrivalled venue. The incredible Aladdin the Musical premiered on Broadway at the New Amsterdam Theater on March 20th, 2014. Since then, the musical has been blowing away audiences up and down the country, smashing box office records! Click the Buy Tickets button below to order your tickets to see Aladdin the Musical during their upcoming event on Tuesday 18th July 2023. The New Amsterdam Theatre and Aladdin hope to see you there.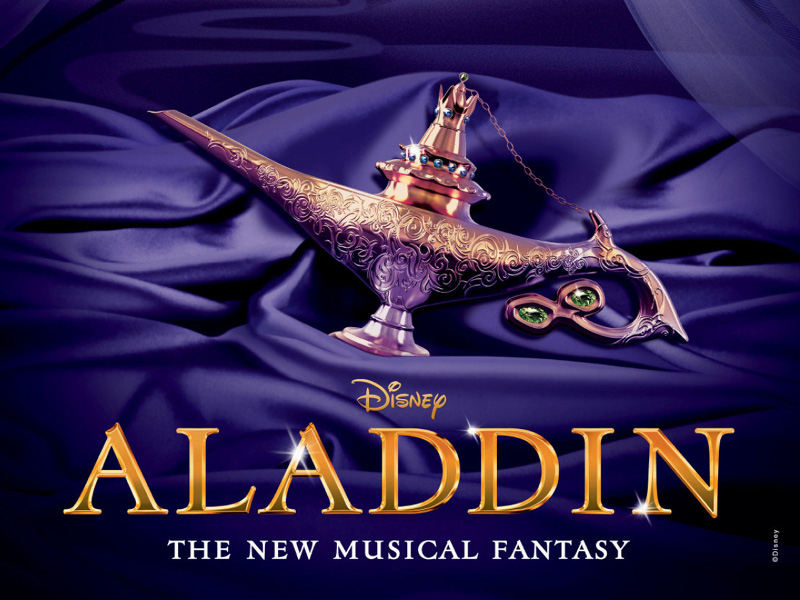 Re-live the early 90s classic musical songs' straight from the movie, this is, Disney's Aladdin live right here at New Amsterdam Theatre in New York on Tuesday 18th July 2023. Come with New Amsterdam Theatre on an magnificent escapade with the lovely Princess Jasmin, the most magnificent Princess in all of Arabia! Born a Princess in the fantastic City of Agrabah, the world is literally her oyster, anything she wants is hers, a new pony, a matching set of camels, the finest dresses, in the finest silk, in all the kingdom. Jasmin the Princess, confined to her gilded cage, the only thing she really wants is love, but how will she ever get to meet the man of her dreams? The most unbelievable of things happen out in the sand wastes, and just as Princess Jasmin has lost all hope of finding love, along comes the magnificent Prince Ali, to carry her away on his magic carpet, show her a whole new world! A new fantastic point of view! But, life is not always fair, just as the lovely Jasmin believes she is getting everything she ever wished for, Jafar, the evil court Vizier seizes control of the palace and steals her away to be his unwilling bride! Oh, Aladdin! How will you rescue her? Buy your tickets to Aladdin at New Amsterdam Theatre for an magnificent night out!