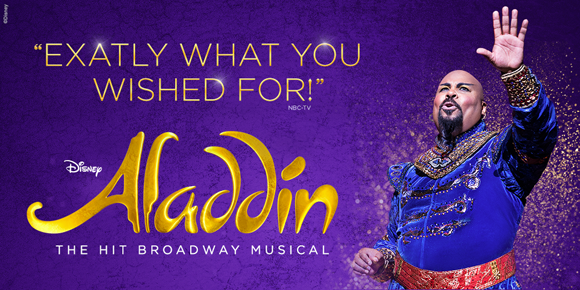 Ladies and gentlemen, boys and girls of all ages, roll up for one of the most spectacular Disney musicals to hit Broadway since the Lion King! The New Amsterdam Theatre is proud to present Aladdin! Prepare to be whisked away on a magical carpet ride to the land of Agrabah and join Aladdin on his journey to thwart the evil sorcerer Jafar and win the heart of the beautiful princess Jasmine. Tickets in high demand – book early to be sure of your place!
Aladdin Broadway Tickets: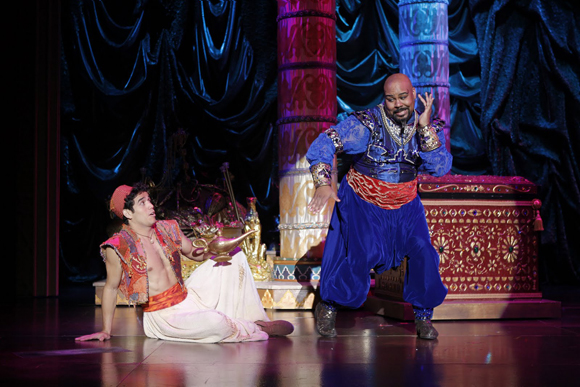 "Sheer genie-us"
– The Evening Standard
We're all familiar with the tale of Aladdin – the rags-to-riches story of the street urchin who, with the help of a magical genie, is granted everything he wishes for, but has to use his own wit and cunning in order to truly defeat the villainous Jafar. The Disney film, starring Robin Williams as the genie, is a much-loved classic by all, and the Broadway production does a phenomenal job in bringing your cherished characters from screen to stage, with a stellar cast playing all-new characters in addition to your old favourites. Featuring all of the best known songs by Alan Menkin from the film, including "Friend Like Me," "Arabian Nights," and "A Whole New World," the musical also features never-before heard songs that were originally intended for use in the film.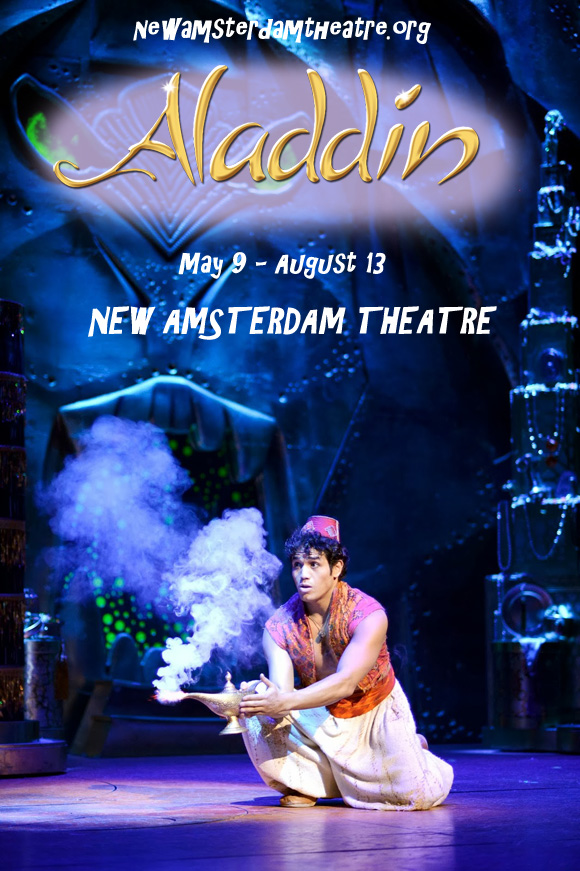 "Exactly what you wished for"
– NBC
The world of Aladdin, with its fantastical chase scenes through the Cave of Wonders and impossible magic performed by the Genie and Jafar, is a challenging one to recreate live, but the directors behind the musical had a few tricks up their sleeve. Aladdin is a stunning visual spectacle. It makes use of state-of-the-art special effects and a complex stage set to make the magic carpet fly the characters across the stage, to recreate the detailed and diverse locations, and to make up the illusions of the genie casting spells, guaranteeing an unbelievable experience for audiences of all ages. In addition to all this, the show features lush set design and scenery and over 350 beautiful costumes, truly creating "a whole new world"!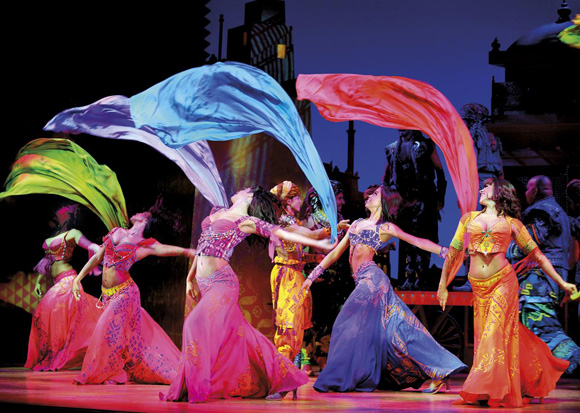 "A shining, shimmering, splendid musical "
– Huffington Post
Nominated for five Tony Awards and winner of the Drama Desk Awards and two WhatsOnStage Awards, Aladdin has been one of Broadway's most popular musicals since its opening in 2014 amongst critics and the public alike. Don't miss out on your opportunity to catch this stunning visual and musical delight – book your tickets to see Aladdin today!!